Commercial Kitchen Cleaning Services in Cincinnati, OH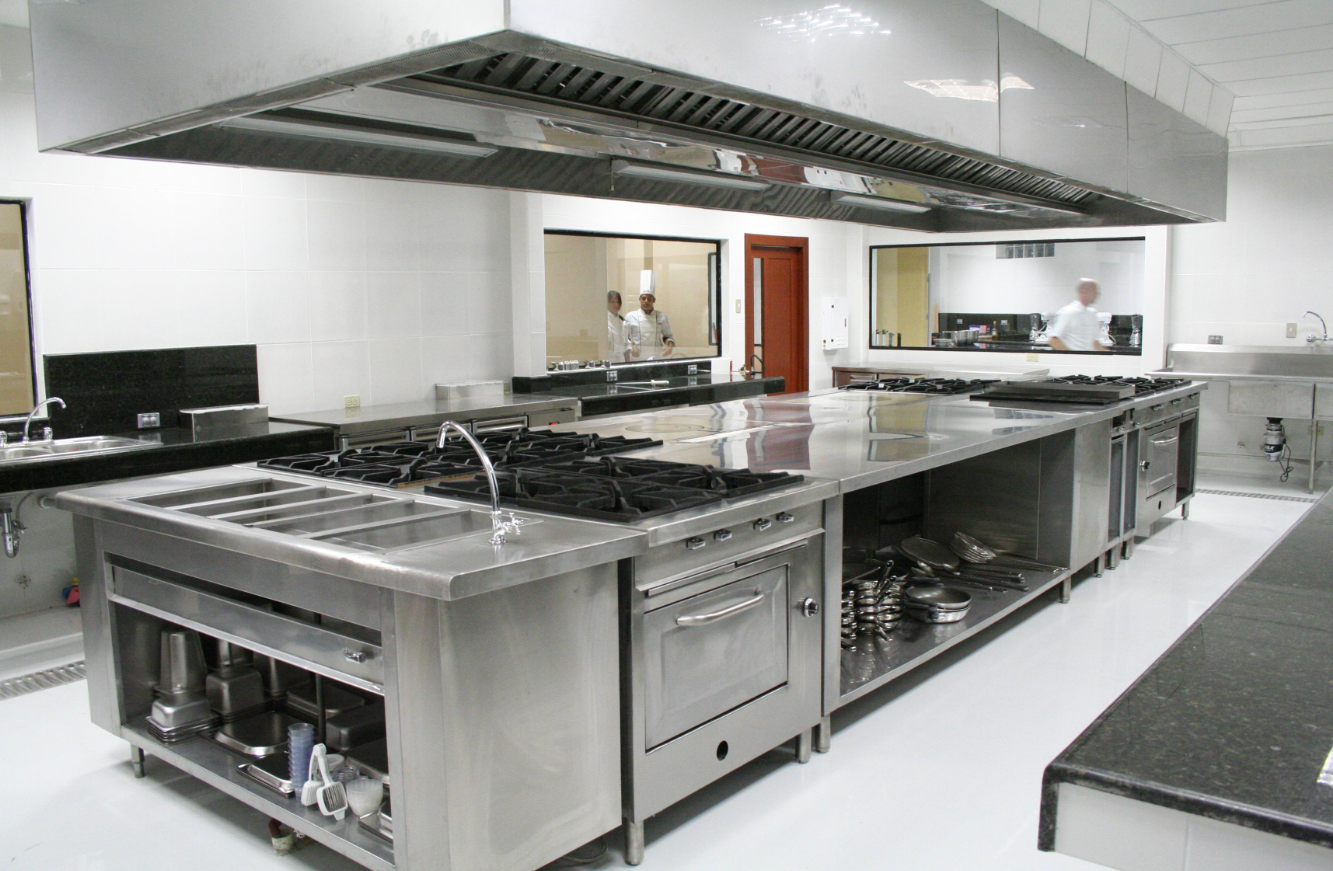 The best way to provide your customers with a good experience is by having your restaurant professionally cleaned by a trusted commercial cleaning company in Cincinnati, OH. The cleaning team at Shiny Hood offers top-notch restaurant cleaning that sanitizes the entire work area..
Our commercial kitchen cleaning company is based in Cincinnati, OH and serves businesses in and around the area. Call Shiny Hood for a fast and no-fee service quote.
Keep The Health Inspectors Satisfied With A Deep And Complete Restaurant Cleaning
Our expert kitchen cleaners know what goes on in a busy kitchen. The food preparation can get really messy with spills and splatters everywhere. 
We also know that your good name as a highly-recommended restaurant in Cincinnati, OH is important. Our team can deliver a complete and thorough restaurant cleaning to make sure the health inspectors will find no trace of grease and dirt.
Shiny Hood will provide a detailed restaurant cleaning as well as kitchen hood cleaning. Our specialists and staff work to make sure that desirable results are met.
Available Restaurant Cleaning Services
Here are some of the cleaning services we offer in Cincinnati, OH as a trusted restaurant cleaning company.
Restaurant exhaust hood system cleaning

Floor cleaning

Commercial carpet cleaning

Commercial kitchen appliance cleaning
Industrial Kitchen Floor, Wall, And Ceiling Cleaning
High-traffic restaurant areas such as the floors can get filthy fast.  To keep the germs and bacteria at bay, your cooking area must be kept clean and fresh all the time. Hiring a professional restaurant cleaning company that offers restaurant kitchen deep cleaning services can help preserve the integrity of your establishment, especially the floors. 
We suggest hiring our restaurant cleaning services which include; deep cleaning the floorings, wall surfaces, and even the ceiling. Shiny Hood will make sure your commercial kitchen area is disinfected, smelling fresh, and that no pest would want to invade.
With our restaurant cleaning equipment and solutions, we will remove the wear and tear that is giving your business a bad impression. This commercial restaurant cleaning service is available throughout Cincinnati, OH.
Restaurant Pressure Washing Services
When customers come to your restaurant, one of the first things that they will notice is the exterior of the building. In order to make a good impression, consider working with Shiny Hood for pressure washing services in Cincinnati, OH.
Our team is proud to provide power washing services for restaurants and other kinds of businesses based in Cincinnati, OH. We have been serving the community with various commercial cleaning solutions, including pressure washing to restore the beautiful exterior of your business or restaurant as it's worth the investment.
When you decide to team up with our professionals, you will learn more about our process and even be included in crafting a custom pressure washing approach for your needs.
Complete Carpet Cleaning In Cincinnati
Do you have a carpet that needs to be deep cleaned? Shiny Hood has your back! If your restaurant carpeting needs some care, vacuuming might not be enough.
Here is what we can do to clean and maintain your carpet.
First, we will spray the carpets with a cleaning solution to get rid of the germs and bacteria lingering.

Next, we will use our restaurant cleaning equipment to remove dirt and stains.

And then, we will utilize other cleaning supplies to completely eliminate the grim that has been stuck at the base of the carpet fibers.

Lastly, we will make sure that no dirt, grease, or cleaning residue is left on your carpet. By the end of the cleaning process, your restaurant carpeting will look and feel soft again.
Schedule A Kitchen Cleaning In Cincinnati, OH Today
Shiny Hood has several years of experience in restaurant cleaning in Cincinnati, OH and the surrounding areas. We fully understand what it takes to clean and maintain a high level of cleanliness that will bring 100% satisfaction to customers and inspectors alike. 
Getting in touch with Shiny Hood is easy. Schedule for a consultation with the professionals in our team by phone at 513-654-5310, or check our contact page.
We're Here Whenever You Need Us